Carpet Repair
Resolve Carpet Damage Issues Today!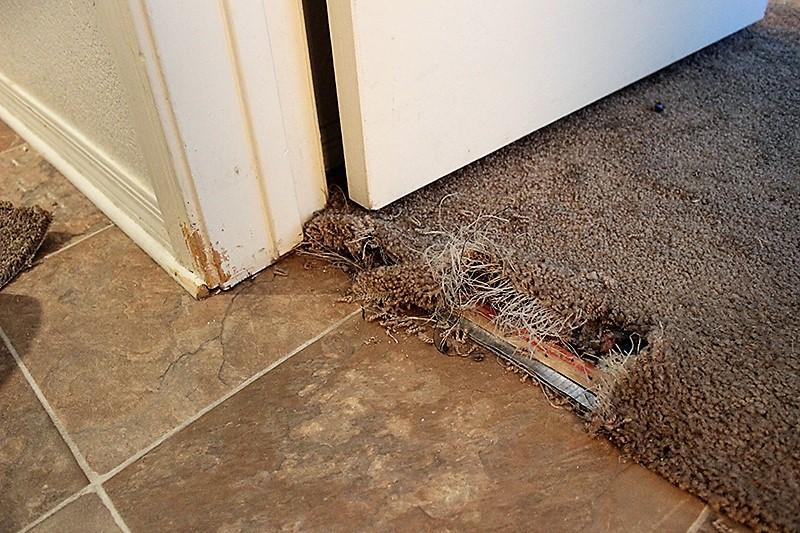 Pet Damage
Have pets and need carpet repair? You love your animals and their unique personalities. But you probably don't love how they can tear your carpet or use it as a potty pad. After the damage is done, how can you get your carpet back to normal? The edges may be frayed; perhaps holes have been dug. If this sounds all too familiar, call A Better Carpet & Floor Service when you have damaged carpet from your pets in Atlanta and surrounding cities.
Carpet Transition
A carpet transition is where the carpet meets another type of flooring. This includes the seam between carpeting and a wood or tile floor, or other non-carpeted flooring. Transitions can be the points of weakness in your carpeting if the installation was not correctly handled or if there has been some cause for tearing at the end of the transition. A Better Carpet & Floor Service delivers transition repair in Atlanta and surrounding cities.

Seam Repair
If two pieces of carpet have separated, A Better Carpet & Floor Service can help. Seams should not come apart, so if it happens, it's typically an installation issue, a water issue, or it was cut intentionally due to a flood. Using the best carpet repair techniques, we carefully re-install seam tape under the seam using a Kool Glide seaming iron. If caused by a pet, the carpet may be stretched, or a carpet patch could be the solution to fix the damage.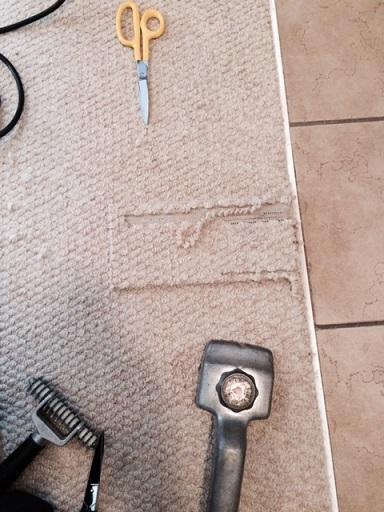 Berber Repair
Fixing Berber damage is the job of a specialist. That's where A Better Carpet & Floor Service comes in! One of the disadvantages of Berber carpet is that its loop construction makes it more susceptible to snags. Furniture dragging across the floor, curious cats kneading their claws in the carpet, or pulling on a loose loop can all spell the beginning of an unraveling mess. Even the power head of your vacuum cleaner can cause problems if it catches a loose strand of Berber. To fix this damage, we utilize leftover carpet from the original installation. If the homeowner has no excess carpet, we can often take some from the back of a closet. Because carpet runs in rows and can fade with sun exposure or foot traffic, even the best Berber repair can sometimes leave visible evidence. We're always upfront with our customers about what to expect from the finished repair based on the carpet's condition and the extent of the damage.